It is now much easier to obtain a visa to go to Russia. No need to wait long queues to get your visa. A more convenient and quicker option, you can now simply in just a few clicks, apply online to obtain your e-Visa. You will need to fill the form and after a few hours, you will receive your electronic Visa.
Vreden Russian Research Institute of Traumatology and Orthopedics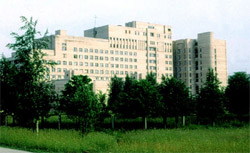 Federal government budgetary institution was organized in 1906 and named after its first director. More than 100 years the medical staff of the institute helps patients with injuries and diseases of musculoskeletal system with the help of their experience for the benefit and health of people. Today Vreden Institute is not only the oldest but the biggest traumatological institute in the North-West region of Russia.
Read more...